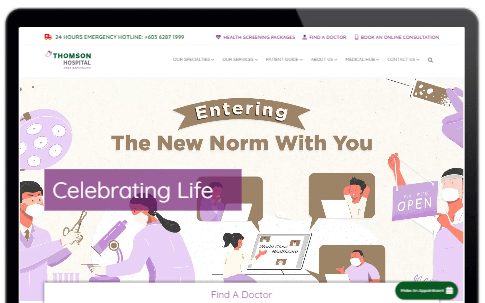 Thomson Hospital Increased Organic Visitors by 241%
Learn how Thomson Hospital engaged JinMatic for a data-driven SEO campaign.
---
Thomson Hospital Case Study
241%
Growth in organic visitors
462
Keywords ranking on Page 1
45+
Technical issues fixed
---
The Overview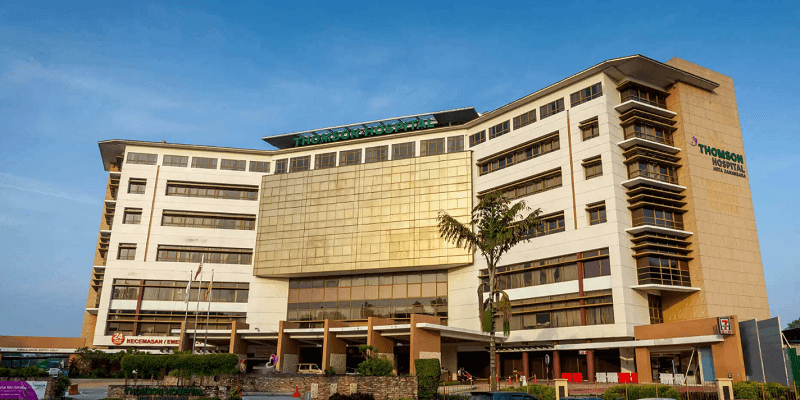 Founded in 2008, Thomson Hospital Kota Damansara offers holistic medical care through innovative technology and outstanding customer service. They received accreditation from the Malaysian Society for Quality in Health (MSQH) and the Reproductive Technology Accreditation Committee (RTAC), making them a trusted brand in the healthcare industry.
The Challenge
Thomson Hospital engaged JinMatic with the goal to increase the visibility and traffic of thomsonhospitals.com in search engine results pages (SERPs). The client wanted to target specific keywords related to their medical services to increase their ranking and reach their target audience.
One of the biggest challenges we identified prior to starting the campaign is that the website has been inserted with noindex tag. This inconspicuous tag tells the search engines not to include the website on search result pages. We started the SEO campaign when this issue was solved.
The Solution
We started by conducting a thorough analysis of Thomson Hospital's website and identified several areas that needed improvement. We also researched the competitive landscape to understand the strategies used by other private hospitals. Based on our analysis, we developed a comprehensive SEO strategy that included the following tactics:
Keyword Research: We identified relevant and high-volume keywords related to the client's services, including ENT specialist, cardiology doctor, O&G specialist, hospital Petaling Jaya and so on.
On-page Optimization: We optimized the website's onsite and Technical SEO from a site-wide and individual landing pages perspective. We also improved the website's page speed to enhance the user experience.
Content Marketing: We developed a content marketing strategy that provides relevant and useful content to the users. We also optimized the content for the target keywords to improve its search engine ranking.
Local SEO: We optimized the client's Google My Business (GMB) listing and created citations on local directories to improve their local search ranking.
The Results
Our SEO efforts had a significant impact on Thomson Hospital's online visibility and traffic. Since working with us, the client's website traffic increased by 241%, with more than 460 keywords ranked on Page 1. The client also received more leads and patient inquiries through the website, leading to an increase in revenue.
---
xxxxxx
Get a Quick Diagnosis
We will be upfront if our SEO services are beneficial to your business (or not). No hard-selling. No bullshit.
While the diagnosis is free, please note our SEO services average RM3,000/month and is for brands with a budget to spend on SEO campaign. If you have a budgetary constraint, check out our JinMatic Jumpstart or JinMatic SEO Audit one-time fee services.