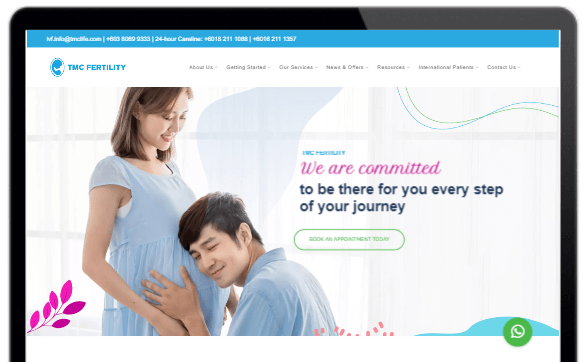 TMC Fertility Increased Organic Visitors by 39%
Learn how TMC Fertility engaged JinMatic for a data-driven SEO campaign.
---
TMC Fertility Case Study
39%
Growth in organic visitors
111
Keywords ranking on Page 1
172%
Growth in traffic value
---
The Overview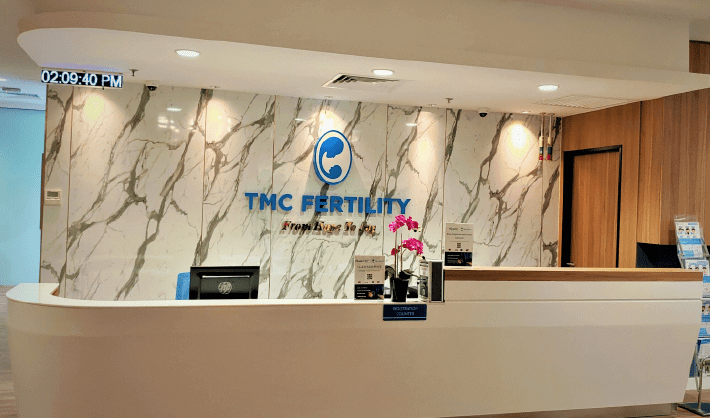 TMC Fertility Centre was founded in 1994 and has since grown to become the leading fertility centre in Malaysia. They earned the Reproductive Technology Accreditation Certification (RTAC) from The Fertility Society of Australia (FSA), which is the pioneer for reproductive medicine in both Australia and New Zealand.
The Challenge
TMC Fertility approached JinMatic with the goal of increasing their online visibility and organic traffic to their website tmcfertility.com. They wanted to improve their search engine rankings for key fertility-related keywords and increase their lead generation through online channels.
The Solution
JinMatic SEO team conducted thorough research into TMC Fertility's target audience, competitor landscape, and the most effective SEO tactics for the fertility industry. Some of our SEO strategies include:
Keyword Research:
We conducted extensive keyword research to identify the most relevant and high-traffic keywords for the fertility industry. There are some existing keywords with rankings but they ranked with different landing pages. To solve this, we created new landing pages for each keyword group with useful content.
Content Optimization:
We optimized the TMC Fertility's website content to include the identified keywords in a natural and meaningful way. We created engaging and informative content and FAQs to provide valuable information to the target audience and establish TMC Fertility as the leader in the industry.
Technical SEO:
We conducted a thorough SEO audit of TMC Fertility's website to identify any technical issues that could be affecting their search engine rankings. We optimized the site's structure, speed, and mobile-friendliness to improve the user experience and make it easier for search engines to crawl and index the site.
Link Building:
We developed a link-building strategy to improve TMC Fertility's domain authority and increase their online visibility. We focused on building high-quality backlinks from relevant and authoritative websites in the fertility industry, such as directories submission, niche edits, and merger link.
The Results
After implementing our SEO strategy, TMC Fertility saw significant improvements in their search engine rankings and online visibility. They achieved top positions for many key fertility-related keywords, such as fertility centre, fertility treatment, IVF in Malaysia, IVF cost and so on. As a result, their organic traffic increased by 39%, and 111 keywords ranked on Page 1.
---
xxxxxx
Get a Quick Diagnosis
We will be upfront if our SEO services are beneficial to your business (or not). No hard-selling. No bullshit.
While the diagnosis is free, please note our SEO services average RM3,000/month and is for brands with a budget to spend on SEO campaign. If you have a budgetary constraint, check out our JinMatic Jumpstart or JinMatic SEO Audit one-time fee services.